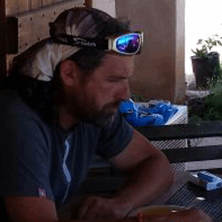 We live on Mount Adheres, in the hilltop refuge of Lykoparti, which means gathering of wolves.
Until 1944, this area was inhabited by packs of wolves, as its name describes.
It is a magnificent mountain, with low vegetation and a breathtaking panoramic view to the Saronic Gulf and its islands.
As we experienced the beauty of our exquisite land and seascapes whilst trekking around with our horses, we developed the idea of "Horse Trekking in the Land of the Wolf".
Today, along with our wonderful and unique horses, all members of a family now,
we have transitioned from the Horse Trekking experience into the special sense of "Horse Spirit & Active Life".
We have transitioned into the consciousness of a deeper communication with animals and nature through a harmonious coexistence.

---
"We experience the sense of peace, trust, unconditional love.
The awareness that we are all one in the Universe.
And this is what we wish to share with you!"